Expanding digestibility research facility
[HELMOND, Netherlands] – Alltech Coppens is pleased to announce the expansion of their world-class research facility, the Alltech Coppens Aqua Centre (ACAC), which will also serve to expand the company's capacity for product development and aquaculture industry solutions.

Alltech Coppens worked with ZEBCARE, a company that has focused on the design and construction of complete aquatic research facilities for over 30 years, to develop this revolutionary new ACAC 7 trial system, which will combine growth and digestibility trials for catfish. This system supports Alltech's vision of a Planet of Plenty, with the animal feed and agriculture sector serving as the primary driver for substantial progress in maintaining sustainability in aquaculture.

The expansion reinforces the Alltech Coppens 4 Pillars of Excellence in fish nutrition — Palatability, Performance, Pollution Control and Profitability. For more than 15 years, the ACAC has carried out both practical and applied research within the field of aquaculture. This centre is home to an expanded team of aqua researchers dedicated to quality, innovation and the development of new applications in aquafeed.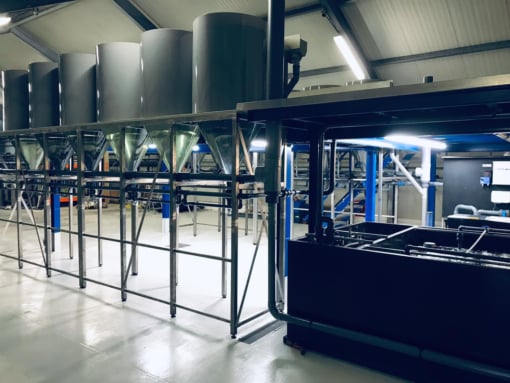 "We continually prepare ourselves for the future. For example, we are presently focused on a new recirculating aquaculture system (RAS) feed. This new system will provide more in-depth knowledge about pollution control, especially in RAS diets, and help add profitability for the farmer while lowering our impact on the environment," said Frits Berkers, manager of the Alltech Coppens Aqua Centre. "Our goal is for the ACAC to become carbon neutral by 2025, thereby furthering our contributions to a Planet of Plenty."
Research and development represent the cornerstone of business at Alltech Coppens. In the ever-changing world of the aquaculture industry, being adaptable to market trends and pursuing innovation in research is critical. Alltech Coppens is ready with diets to fit every farming situation.