People & Communities
We all have a responsibility toward Earth's future, something that is core to our drive toward Working Together for a Planet of Plenty™. To help create positive change in the world around us, Alltech Coppens embarks on numerous social initiatives involving team members, stakeholders and local communities.
Alltech Coppens Academy
Ensuring inclusive and equitable quality education and promoting lifelong learning opportunities for all, Alltech Coppens has set up the Alltech Coppens Academy — a selection of courses based on different expertise desired. This expertise comes from all individual departments and enables people to develop all their attributes and skills to achieve their potential as human beings and members of society. Alltech Coppens Academy aims to accommodate quality cross-departmental education courses to exchange knowledge and promote lifelong learning opportunities. The setup provides us with an ideal environment for future business development, innovation and continuous improvement. We believe knowledge is a key element in having an efficient and sustainable business. That is why Alltech Coppens is looking to extend its reach. We believe education is the most important tool to develop personally and professionally. Sharing and exchanging knowledge is fundamental to that!
Cycling to work for better health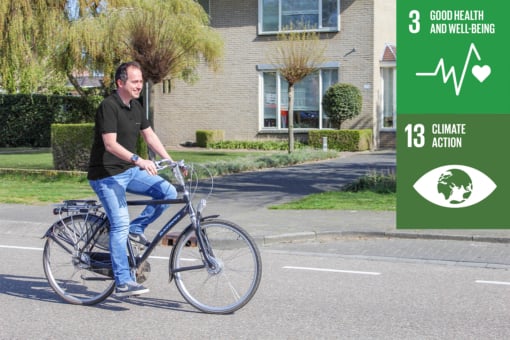 The new goal for worldwide Good Health promotes healthy lifestyles, preventive measures and modern, efficient healthcare for everyone. Alltech Coppens promotes mental health and well-being. To support that, Alltech Coppens has initiated a bike leasing programme. Team members can avail of a bicycle suitable for everyday commuting and exercise. This programme will contribute toward employee fitness, as well as reducing harmful emissions by taking more cars off the road. 
Sharing with local communities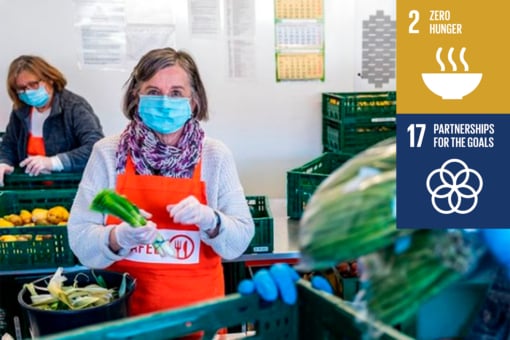 We are Working Together for a Planet of Plenty™ in which there is enough nutritious food for all. But while we have tremendous resources, there is unequal access to them, propelling us to take action. German charity Tafel is one of the largest volunteer-based organizations in the country. Through sponsorship from supermarkets, businesses and individuals, Tafel provides groceries and food to those on low or no income, fairly distributing German produce and reducing food waste throughout the country. Alltech Coppens is working with the Tafel branch situated in the same neighbourhood as our factory, helping to provide essential resources and positively contribute to the local community.