The future of research for efficient aquaculture production
The Alltech Coppens Aqua Centre (ACAC) addresses challenges related to farmed catfish, the feeding of rainbow trout, efficient operations in RAS, raceway, pond and cage fish production and the environmental sustainability of raw materials and practices used in the global aquaculture industry.
The newly expanded research centre will now enable Alltech Coppens to broaden the spectrum of their research and work more efficiently. Robin Biermann, manager ACAC, discusses the advantages of the new expansion to the ACAC and the importance of these developments for farmers, now and in the future.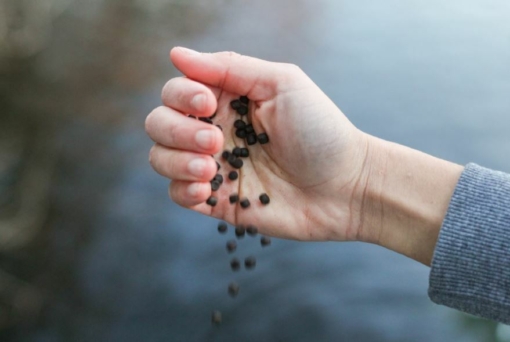 What is the crucial role of feeds in the efficient operation of aquaculture production?
''Feed constitutes one of the highest costs in a fish farm and also in catfish production. The feed choice is absolutely paramount for qualitative fish production. Therefore, a farm has to be aware of the feed they use. A suitable feed needs to perform well in any perspective, like showing a good FCR and good growth. Also, palatability must suit the fish's preferences in order to achieve a high daily feed intake. What is the use of a good feed with good growth potential if it has low intake due to low feed acceptance? ''In the northern hemisphere, RAS farming is an important way of farming sturgeon, catfish and eel but also trout. A feed with minimum impact on water quality is always essential, and even more so in RAS, especially in terms of organic suspended solids and ammonia.''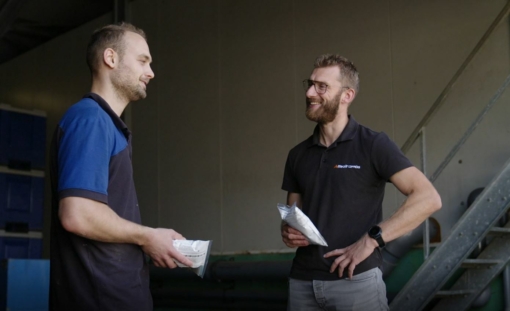 Why is Alltech Coppens expanding its research capacity with another new system?
''RAS production is increasing, and Alltech Coppens is a specialist in this area. The new expansion will help us maintain and enhance this position. With this new system, we can combine digestibility and growth trials, supporting further development of our feed range.
Land-based, RAS-systems can provide a high degree of control over water parameters, including water temperature, to optimize the farm conditions for optimal production and health. RAS also prevents fish from escaping, allowing a farm to have stable production and maintain more tanks at near carrying capacity.

Rainbow trout, tilapia, sturgeon and many others are all attractive species for aquaculture farming. A particularly interesting species is the African catfish. They achieve very fast growth rates, have good fillet yields and are comparably easy to farm thanks to their air-breathing capacity, provided the water temperature is kept at approximately 27°C. As such, in European countries such as Germany, Austria and the Netherlands, catfish must be farmed in RAS.''

Is this research in RAS also applicable for more traditional farming?
''RAS feeds for species such as African catfish, sturgeon, eel, rainbow trout and other salmonids must conform to more stringent criteria than feeds for any other type of fish farming. The feed needs to meet the nutritional requirements of the fish precisely while also minimising any potential impacts, especially on the biofiltration process, in order to ensure optimal water quality, efficient growth performance and, especially, fish health.

Insights gained from research in RAS are also applicable to fish farming in raceways, ponds and cages. Besides optimal growth and output, lowering water pollution has direct positive effects on nature and the environment. RAS feeds can also excel in traditional farming settings because they meet more stringent criteria.''
­­­What are the main research topics of this new system?
''The new expansion beckons the next generation of Alltech Coppens research, with the main focus areas being:


Ongoing feed ingredient digestibility studies

Palatability and feed intake
The effect of feed additives in promoting robustness & gut health
The improvement of water quality within farms in both flow-through and RAS environments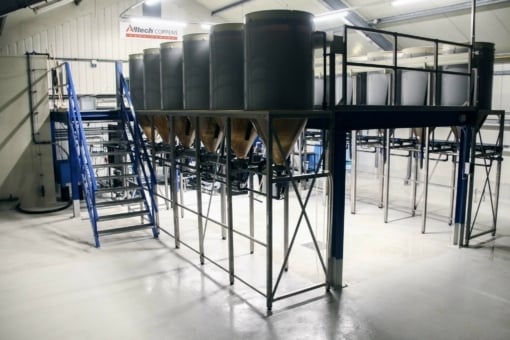 This new research system allows us to concentrate on multiple species, like African catfish and trout. This will ensure that our feeds are tailored to meet the needs of different aquaculture species and, therefore, promote optimal nutrient retention, water quality and health.

Lowering the FIFO factor is another key research topic. We expand our research on "alternative" raw materials to investigate their performance within a feed and their palatability. Through this expansion, Alltech Coppens has increased its research capacity to determine the digestibility and potential growth performance of a wide range of feed ingredients.

This research program ensures that our feeds support the success of our customers now and in the future.''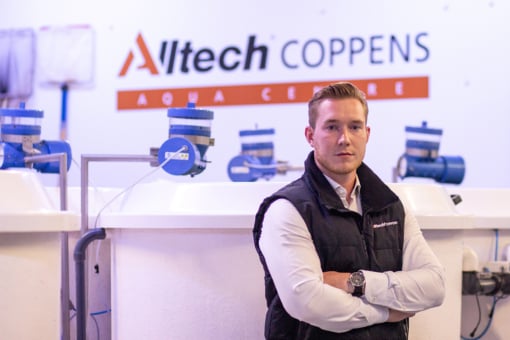 Biography
''I always had an interest in fish, and that interest led me to the chair of ecophysiology at the Heinrich Heine University in Düsseldorf, where I was especially fascinated by the courses in marine ecology and aquaculture. I decided to go deeper into the fishy part of research and finished my studies with a bachelor of science by investigating the maternity of a broodstock of Atlantic sturgeon (Acipenser oxyrinchus) to the offspring with molecular genetic methods within a restocking program in northern Germany.''

Still interested in aquaculture, Robin moved to Rostock to study for a master's degree in aquaculture. Aside from the studies, he also worked in the university's semi-commercial scaled research systems, which contained African catfish (Clarias gariepinus), and water quality laboratory. He completed an internship, as well as his master thesis, at the Alltech Coppens Aqua Centre, where he investigated new methods to test the attractability and palatability of raw materials for tilapia (Oreochromis niloticus) and African catfish.

After successfully finishing his thesis, he gained practical on-farm experience at a tilapia farm in Kenya, where he got insights into cage farming and aquaculture in a country that had just started to grow in the aquaculture sector. Back in Europe, he took over the management of the ACAC.